My baby is growing! I can hardly believe that Lynlee is 4 years old.
Watch her grow....
Sweet LaLa bought us the "Birthday Girl" shirt at Lynlee's 2nd birthday and got it a little big so we've been able to wear it for 3 birthdays now! She doesn't even look much bigger from 2 to 3!!
We asked Lynlee where she wanted to go for her birthday dinner this year and she chose, "The Hokey Pokey place" aka Babes Chicken. So that's where we went.
She was sooooo excited! She did get slightly freaked out by the mannequein that sits in one of the chairs and swore she would never go back but other than that we had a good experience :).
Kyndall doing the Hokey Pokey. Lynlee is still a little freaked out at this point.
Dessert is here and we are over it!
We went home to decorate some cupcakes to take to school the next day so she could celebrate with her class!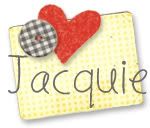 ynlee